Why my non-winning cake entry will make me a better cake decorator
Posted on
This year I decide to enter the cupcake class in the Cake International competition
This was the first time I have entered a competition. For my design I decided to go for something different-eyes and anatomical hearts. I was very excited about entering-I just wanted to get at least a Certificate of Merit which was the minimum award.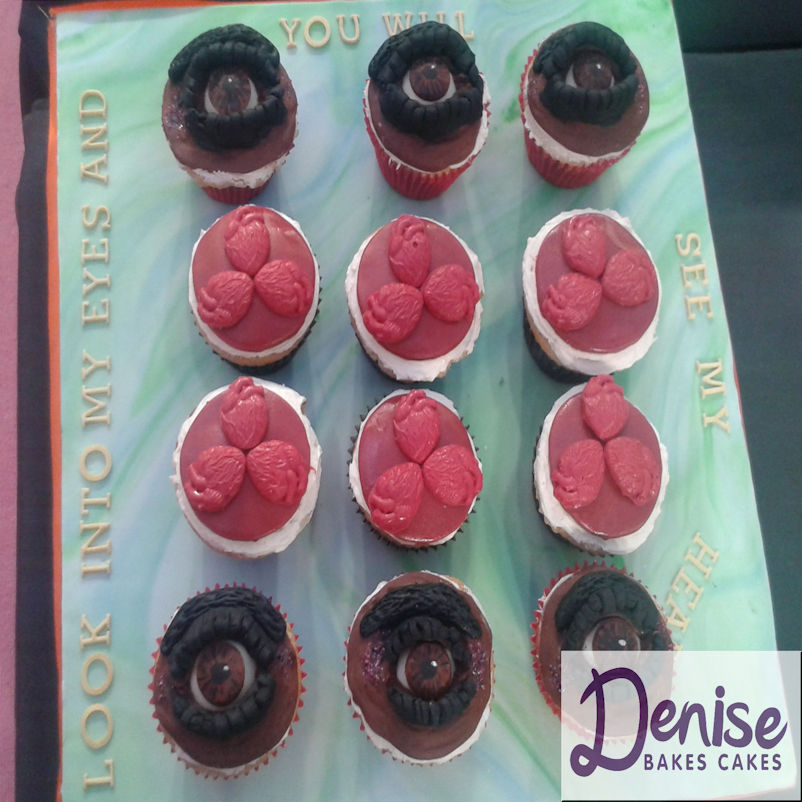 Imagine my disappointment when I received nothing.
I spoke to on of the judges to get feedback. The general consensus was that my modelling needed to be more refined and that everything needed to "pop" more. On the plus side, they liked the flavour of the heart cupcakes-lemon curd and they thought that they looked macabre-I took this as a compliment.
I was so nervous about entering the competition but I'm glad that I entered. I will take on board everything that the judges said. It's all about learning, improving and learning. I've come so far from my first ever paid cake that I made for £20. Back then I didn't even know what a piping bag was.
I'm already planning on entering the next Cake International and this time I will get my Certificate of Merit.